Liberia's local organizations join forces to better society
By Inbal Ben Ezer
"Let your love be like the misty rain, coming softly, but flooding the river." ~Liberian Proverb
Like misty rain gathering together, various organizations all over Liberia have come together to create a powerful force for change.
The analogy of the drops of mist coming together to create a great movement is visible in every aspect of Liberian life. There is a constant drip of rain and sweat from the hot and sticky weather. The streets are speckled with people, bravely facing the intense stream of traffic. And a subtle sense of deep pain flows in the air, remnants from the past 14 years of brutal conflict.
Although years of violent civil war have damaged this beautiful country, Liberia begins its journey to peace. Dozens of Civil Society Organizations (CSOs) are working in Liberia across the different levels of localities and sectors (justice, security, governance, youth, gender…etc). They all strive to bring about positive change for their nation and fellow citizens, but they struggled to accomplish it on their own.
In order to expedite the peacebuilding process, Search is bringing the leading CSOs to cooperate across sectors and geographical locations. This past weekend the first participating CSOs met to create a joint strategy for the upcoming "flood".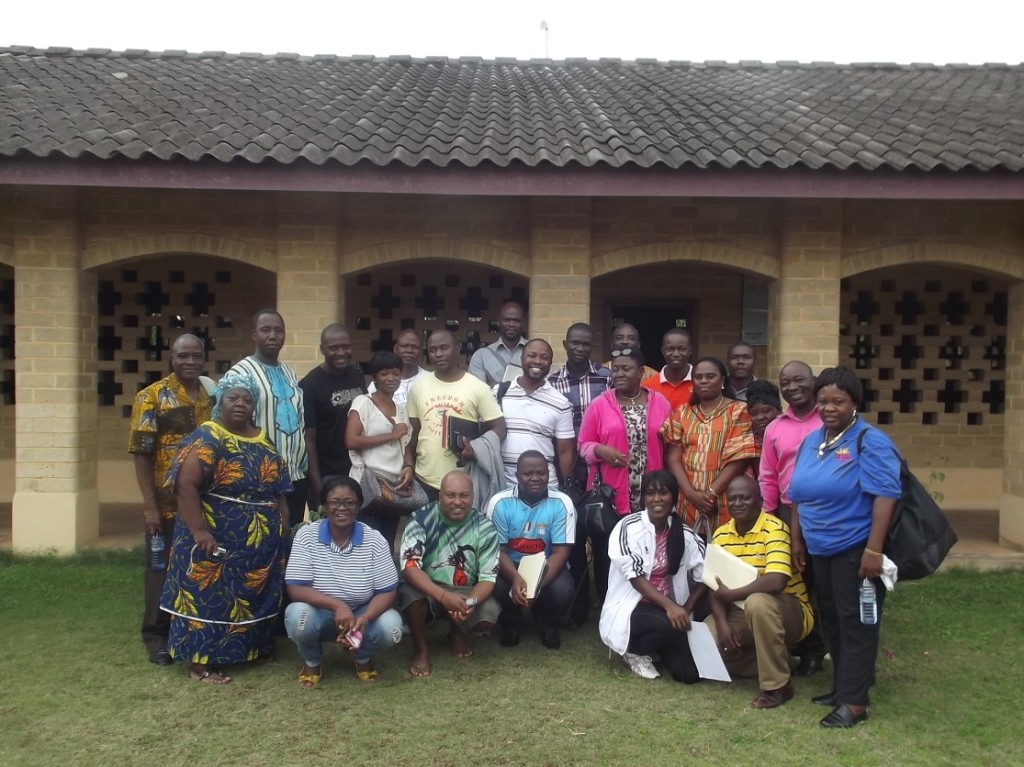 Oscar Bloh, Country Director of SFCG Liberia, opened the workshop with high hopes:
"I want us to think differently," He said, "What have we not done yet?"
Slowly, connections began forming between the groups. Before long, cooperative ideas and potential opportunities were everywhere. "Security Sector Reform must be linked to Natural Resource Management!" exclaimed one of the participants. Another group discovered that engaging youth in Bong and women in Bassa both related to national decentralization. Experts in security sector reform offered to help local communities better their relationships with the police.
These different organizations found their strength in cooperative action. The CSOs realized that, together, they are a powerful force able to solve Liberia's plaguing issues.
One's strengths will strengthen another's weaknesses, and together, peace will come softly and flood Liberia, clearing away the wreckage and nourishing the land and its people.
_________________________________________
Originally from the Middle East, Inbal Ben Ezer is a Coexistence and Conflict Masters candidate from the Heller School of Social Policy and Management, Brandeis University. An Israeli with expertise in peacebuilidng through sports, Inbal firmly believes that Israelis and Palestinians WILL find common ground and she will not stop until they do! Learning from a different perspective, she is currently an intern at the Search For Common Ground Liberia Office.