Teen journalist rallies change in Kyrgyzstan
"Everyone has their own opinion, and it is our responsibility as journalists to hear all sides of a story. We should seek the truth at all times…"- Dastan Umetbai Uulu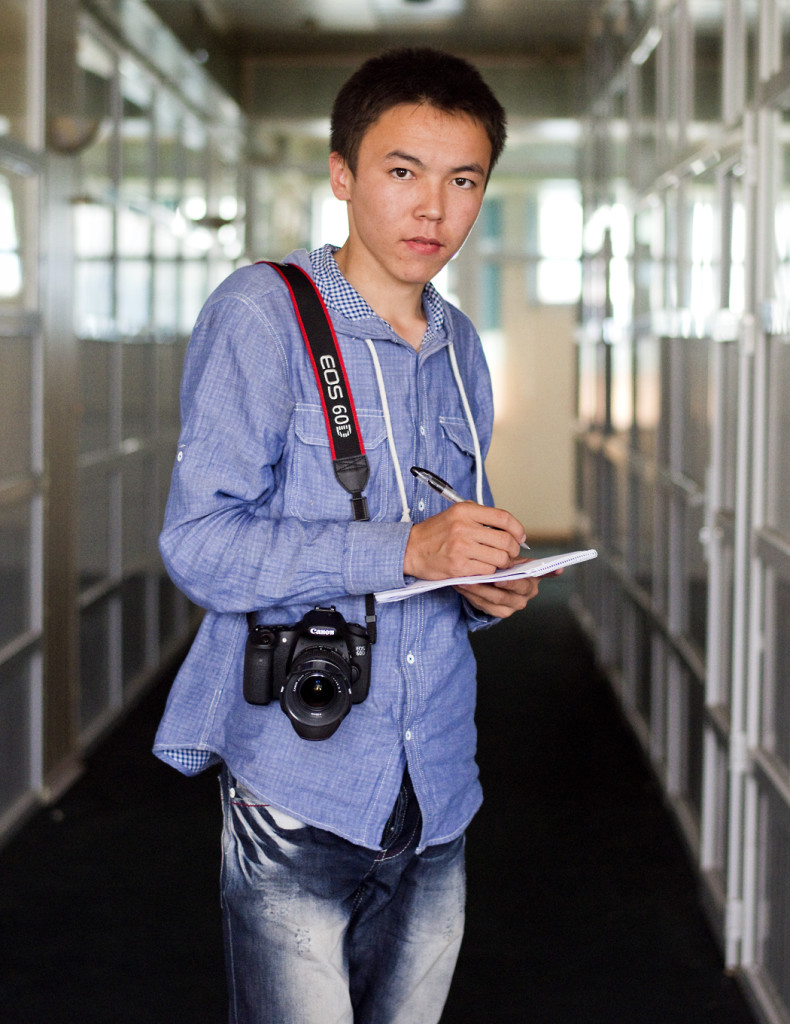 Many teenagers around the world are in high school, preparing to leave for college.
But Dastan Umetbai Uulu, a 17-year-old from Kyrgyzstan is completing his 16th story in the past few years.
He is a product of his own determination and the skills provided by a Search, Youth of Osh and USAID project, named Kabar Ordo. The project is aimed at teaching journalists how to research stories and present solutions in a fair and ethical way.
Participants have produced more than 300 Common Ground Reports, widely published in local and regional media outlets in Kyrgyzstan. They learned how to research stories and cover both sides of a conflict while remaining impartial.
In June 2010, clashes ravaged the ethnically diverse region of Southern Kyrgyzstan, leaving over 400 people dead and causing wide scale property damage.
In one of his first stories, Dastan reported on the poor qualities of homes that were built for the victims of the June 2010 events.
He interviewed homeowners, government officials, and members of the State Directorate for Reconstruction and Development.
His article created a chain reaction that most journalists dream of — a discussion that leads to action.
Dastan's article created a public debate on housing in these areas that the government could not ignore. They set up an investigation to look into the matter of poor quality housing, and some houses were even renovated.
Dastan explained that like many other journalists, he believed that studying journalism could only get you so far. Kabar Ordo gave him the chance to apply his skills in the real world.
 "Kabar Ordo has taught me not only to write analytical reports, but also opened new ways to provide population with information. I wish success to this project," said Dastan.
The June 2010 events were exacerbated by the poor media practices and the one-sided approach taken by many of the media outlets.
Dastan is a perfect example of what the Kabar Ordo program hopes to achieve: writing balanced stories that draw upon in depth reporting in conflict areas.