Talking Drum Studio wins national media awards
Congratulations SFCG: Sierra Leone!
Search's Talking Drum Studio in Sierra Leone won two awards in the 7th Annual National Media Awards organized by the Independent Media Commission on Friday, May 24th. The Independent Media Commission is the regulatory body mandated to ensure ethics of good journalism are maintained and practiced by media houses. It honors deserving media practitioners who contribute meaningfully to society and follow the ethics of the profession.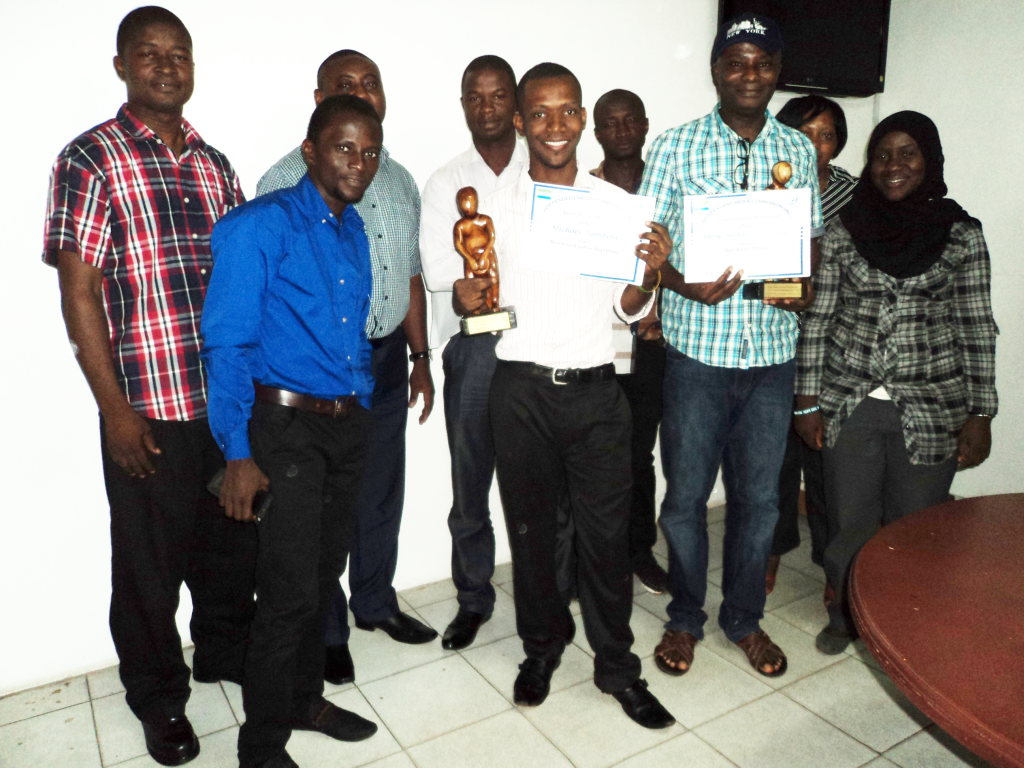 The first award went to Search's Borderline program for Best Investigative Story, submitted by Producer Michael Sambola. The second award was Best Radio Drama for Search's radio soap opera Atunda Ayenda, submitted by Emrys Savage, SFCG's drama and video coordinator.
Atunda Ayenda (Lost and Found), Search's flagship radio soap opera, is popular all over Sierra Leone, broadcasting Monday through Friday on 27 radio stations across the country. It
follows the story of ex-combatants who went through the process of disarmament and demobilization and now reintegration and carries contemporary issues of the day around governance, accountable leadership, gender, health and more. Atunda Ayenda will hit its three thousandth episode sometime this year.
Borderline raises issues around youth employment, inclusion and participation in governance and decision-making.
As Ambrose James the country director says,
"This is the reward for hard work, passion and commitment to what we do as we strive to help build an inclusive society where communities can coexist for sustainable peace and development".
To learn more about our programs in Sierra Leone, click here.